Lucky Dip Box
With every bake we often have a few left over extra slices which may be a wonky corner or an end slice of cake (my favourite bit!). Still freshly baked and delicious.
★ All boxes are lucky dip!
★ 6 portions - at least 3 different flavours
★ Freshly baked cakes, bars and brownies
★ NO GIFT MESSAGES – as these are ready to ship
First, pick a variant.
Ingredients
All bakes will arrive with a full ingredients and allergen label with a best before date. Allergens are marked in bold. The bakes will contain Milk, Wheat, Eggs, Soya. They may also contain Nuts, Peanuts, Sesame, Sulphur Dioxide and Sulphites.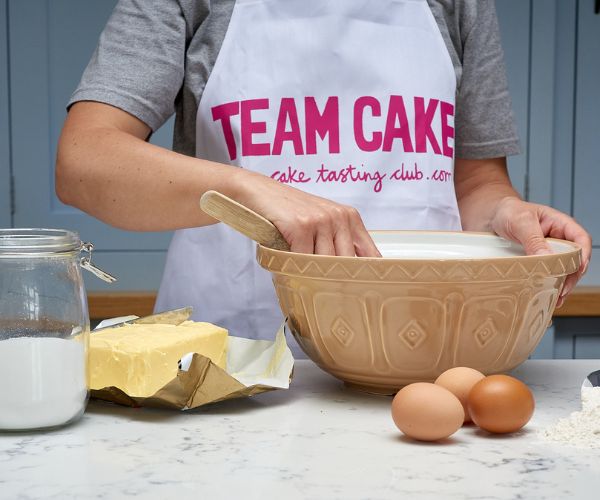 ⭐️ ⭐️ ⭐️ ⭐️ ⭐️
"I received a cake subscription for my birthday and have loved the idea. The cakes are delicious and the recipes are easy to follow to make more! I've since ordered for others to enjoy too!" Jessica
⭐️ ⭐️ ⭐️ ⭐️ ⭐️
"I stumbled across The Cake Tasting Club some time ago and I'm thrilled that I did... I've had tremendous feedback from family and friends. I live in Canada and have used this company to send birthday boxes, Christmas gifts and thinking of you treats. I love the idea behind the company, I hear their bakes are delicious and Vikki is fantastic to deal with! " Sharon
Plastic Free
We are very proud that all of our boxes are plastic free.  Each bake is individually wrapped using Vegware(r) that can be disposed of with your food waste, or our beautiful printed greaseproof paper.