A Perfect Gift For Christmas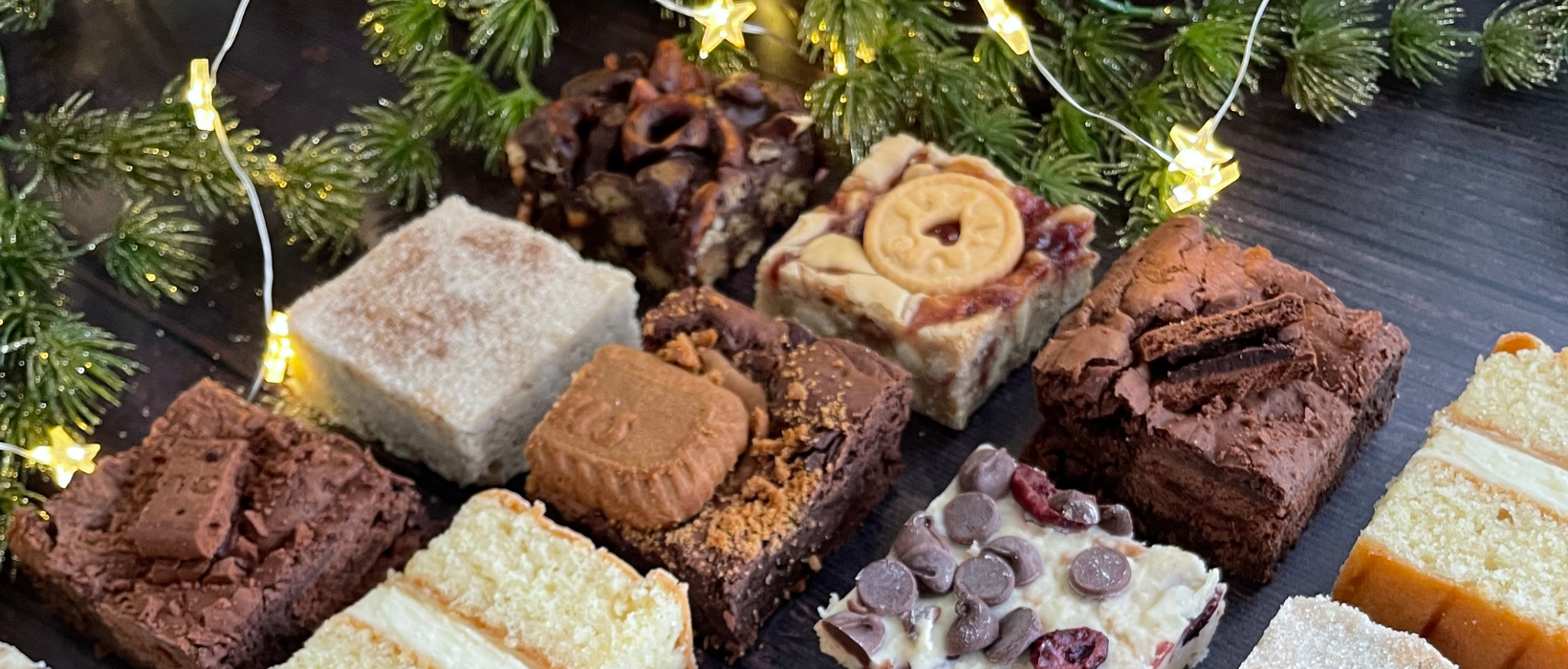 Give The Gift Of Cake This Christmas
Order now and your cake loving friend can look forward to delicious treats arriving from January into the New Year
FREE Brownies* for you with all 6 and 12 month Gift Subscriptions - no coupon needed
*FREE brownie offer - With all 6 or 12 month Christmas gift subscriptions you will receive an email to redeem a box of 6 brownies which you can send to yourself or gift, any questions please email [email protected]
Christmas Gifts
Our Advent Calendar has almost sold out now so hurry to pre-order yours!
We also have our Christmas Selection box which ships out in time to gift at Christmas. The perfect add on to a Christmas Gift Subscription.
⭐⭐⭐⭐⭐
"absolutely delicious"
"Really lovely idea for presents or a treat for yourself. The cakes are all really different and unusual and absolutely delicious"
Gail
⭐⭐⭐⭐⭐
"Delicious"
I received a cake subscription for my birthday and have loved the idea. The cakes are delicious and the recipes are easy to follow to make more! I've since ordered for others to enjoy too!
Jessica
⭐⭐⭐⭐⭐


"Great cakes"
Great cakes and brilliant customer service. I could not recommend highly enough!
Tori
⭐⭐⭐⭐⭐
"great tasting cakes"
"We have just renewed our cake tasting club box for the 3rd year! My mother-in-law loves the monthly cake deliveries, they are always great tasting cakes and are welcomed every month."
Kathi
Can I send a cake box as a gift?
Yes, you can. Many customers send boxes to their cake loving friends. As you progress to checkout you will be asked if your purchase is a gift. You can then add a start and end date to the subscription and add a gift message.
We bake, pack and ship in small batches throughout the month to ensure your box arrives as fresh as possible. All subscription boxes ship by 24th each month and are posted with First Class Royal Mail.
How do I change delivery address?
If you need to make a change to the delivery address please pop us an email to [email protected] so we can ensure that it is correct on your order.
All suscription boxes come with FREE First Class postage with Royal Mail. Postage on our one off boxes is £3.75.
Are your eggs free range?
Yes, in fact we source our eggs from Macs farm which is a lovely local Organic farm. We love to support local suppliers when we can.
Each bake is approximately 4.5cm square and approx 2.5-3.5cm deep