These cookies are a delicious treat that is ideal to whip up for an afternoon treat with a cup of tea.
They also make a special treat in a lunch box. This is the kind of recipe my kids love to get involved with!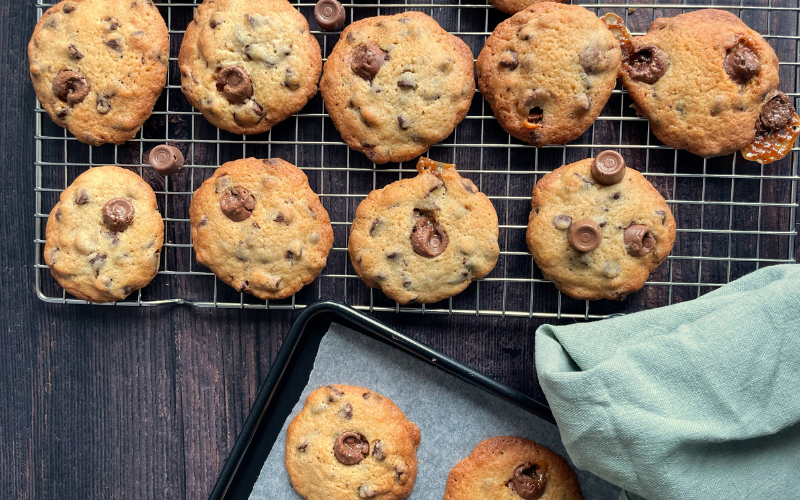 When baking any recipe the first thing I always do is get everything out and line the baking trays.
Ingredients
150g Butter
150g Soft brown sugar
1 Free range egg
1 tsp Vanilla extract (optional)
180g Plain flour
1/2 tsp Baking powder
100g Milk chocolate chips
100g Mini Rolo's
Method
Prepare two baking trays greased with butter & lined with baking paper
Pre-heat the oven to 180C/160 Fan/Gas 4
Start by creaming the butter and sugar until light and fluffy. This will take approximately 5 minutes in a stand mixer but can be done with a wooden spoon. Just ensure that the butter is nice and soft before you start.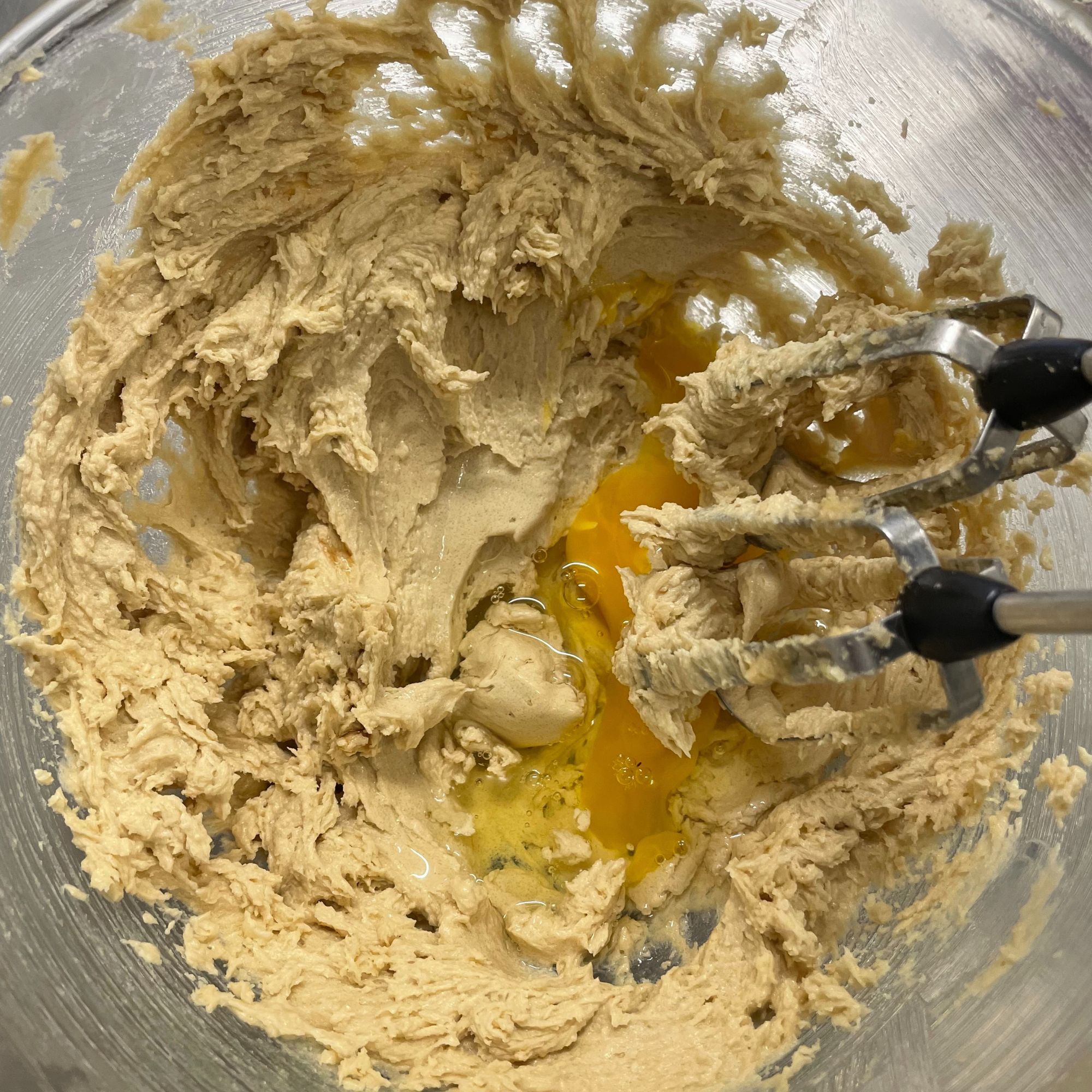 Beat in the egg and vanilla extract until it's fully incorporated.

Then fold in the flour, baking powder, chocolate chips and half the Rolo's. Mix until everything is evenly distributed.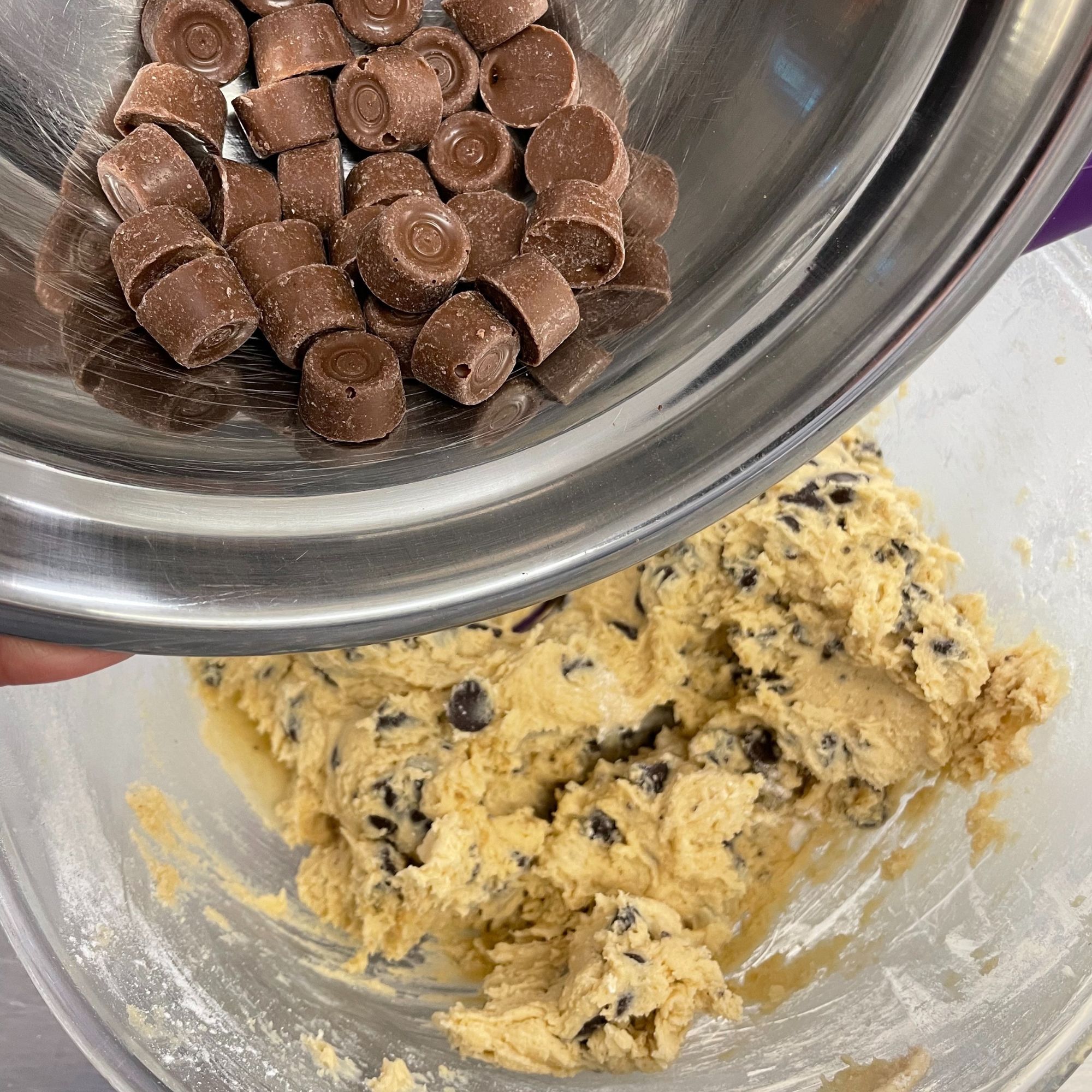 Using a teaspoon drop walnut sized pieces onto a baking tray well spaced out on the baking tray. Remember that these will spread out as they cook.

You can refrigerate for up to an hour before baking if you have time (optional).

Pop in the oven and bake for 8-12 minutes depending on cookie size and how gooey you like your cookies!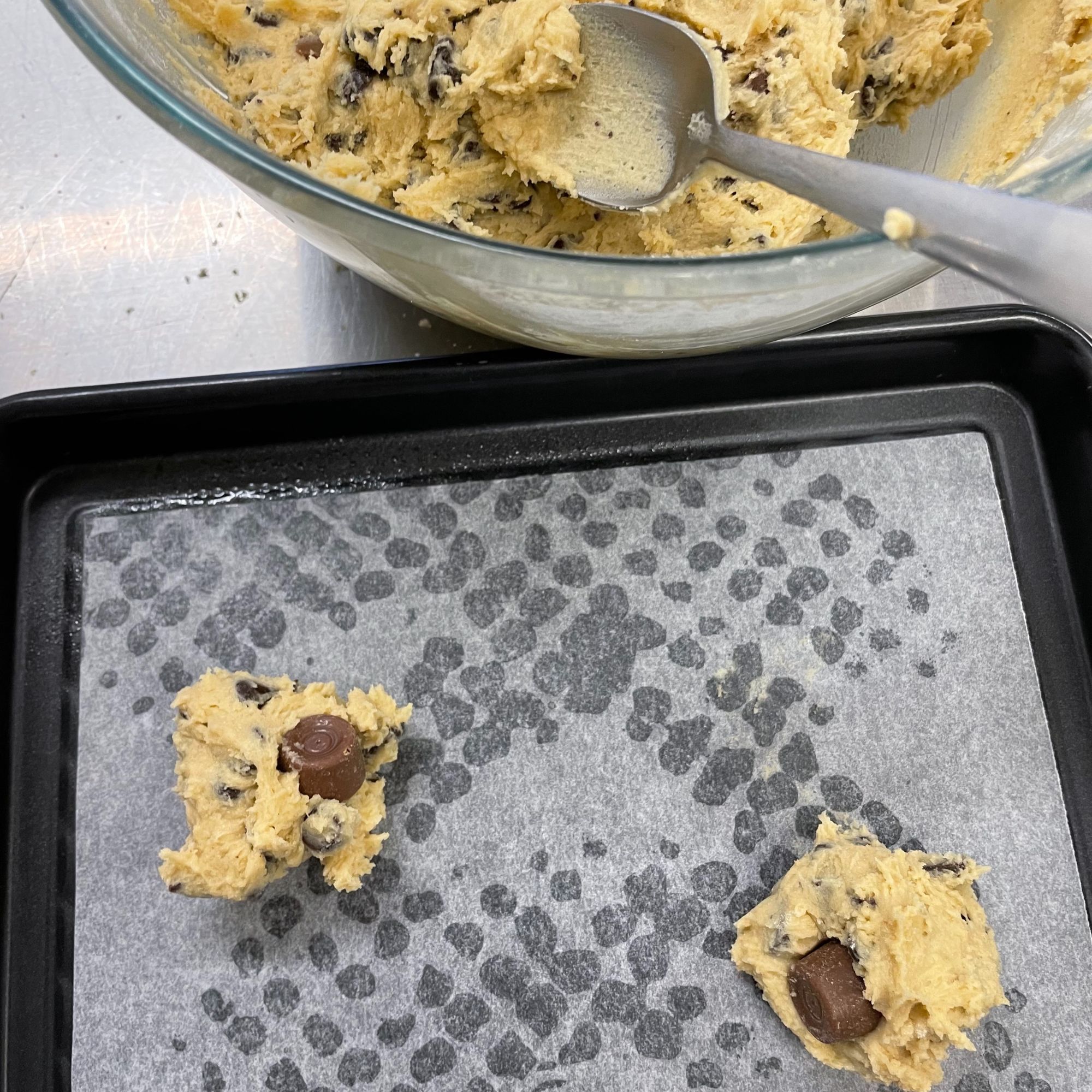 When you take them out of the oven you can add a few extra Rolo's while the cookies are still hot (please take care).

Then allow the cookies to cool on the baking tray before transferring them to a cooling rack.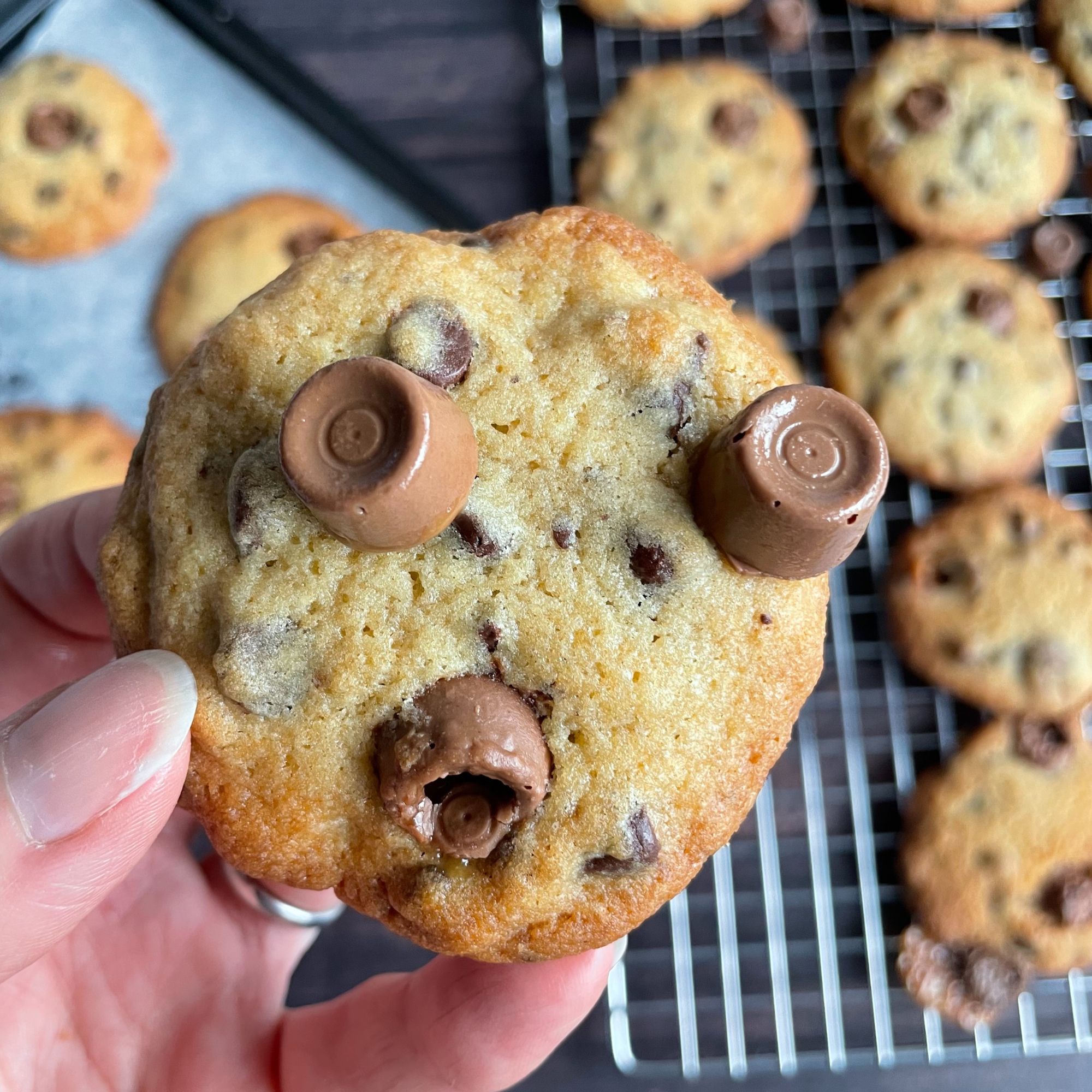 This is the recipe card that featured in our February cake deliveries. We like to include a different recipe each month and love to hear how you get on when baking them.
You can adapt this recipe in a number of ways. For example, you can switch out the Rolo's for different chocolate chips or even dried fruits and nuts.