This month we have some delicious treats lined up for you. From hazelnut, to mocha with some lovely custard creams added for good measure there's something to delight everyone!
We have made some changes to the boxes that we offer. I hope you agree that we have some great options now. There are three different box formats (cake, brownies or a mixed tasting box) and you can then choose how many portions you would like. You can "Join the club" and receive a box every month or order a one off box to treat yourself or a cake loving friend.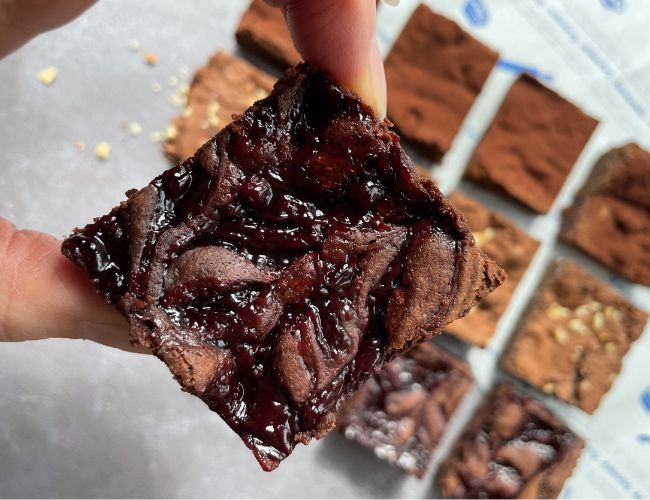 We now have three different boxes that you can choose from as 6, 12 or 24 portions:
★ The Tasting Box - our bestselling box containing a mix of cakes and brownies
★ The Cake Box - for the cake connoisseur - 3 delicious sponge cakes
★ The Brownie Box - for chocolate lovers - 3 fudgy brownies
In May our bakes are:
★ Hazelnut and honey cake
★ Lemon curd Victoria sandwich
★ Mocha traybake
★ Cherry brownie
★ Milk chocolate chunk brownie
★ Custard cream white chocolate brownie
All bakes are individually wrapped in compostable wrapping or our beautiful printed greaseproof paper. We also add a full list of ingredients to each bake along with allergens and best before date.
All treats are packaged up in our letterbox friendly boxes with a hot drink sachet - this will be coffee in May.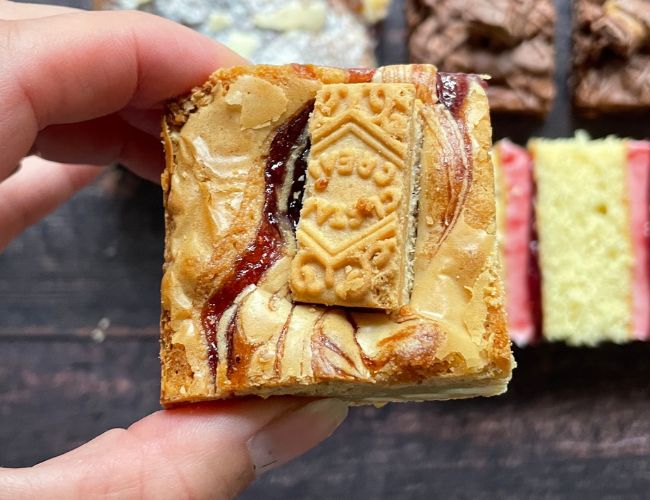 Enjoy! Please get in touch if you have any questions,
Vikki x